200th Anniversary of Union Lodge. October 2021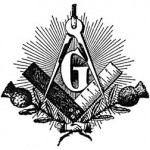 Union Lodge was chartered on October 6, 1821 and is the 12th oldest Lodge in Tennessee. The Lodge is located at 550 West Spring Street in Kingston, Tennessee (Map). To get to the Lodge, take Interstate-40 to exit 352. Proceed south on Highway 58 (North Kentucky Street) to traffic light No. 3 (Spring Street). Turn right on Spring Street and proceed 1/4 mile. The Lodge is located on the right.
We are planning for a Cave Degree the 3rd. Saturday in August as usual. Updates will be posted as plans are firmed up.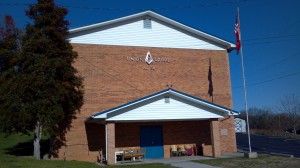 The Lodge Secretary's phone is 865-603-1015, e-mail [email protected] or [email protected], both monitored daily.
  Please direct all mail to: P.O. Box 38, Kingston, TN 37763.
Grand Lodge Recognized Masonic Lodge
Union Lodge #38 is chartered through the Grand Lodge of Tennessee, F&AM, which in turn, is recognized by the United Grand Lodge of England.  Before visiting, be sure to check with your grand lodge for recognition and visitation rights.
Our Lodge bylaws require members to not wear shorts and open-toe shoes to meetings. We encourage visitors to all meetings of Union Lodge, but if you attend our meetings, we encourage members and visitors to please dress accordingly.
Copyright © 2010-2019 Union Lodge No. 38 F&AM.